With an over-abundance of resources, many business owners and entrepreneurs still remain stuck, frustrated and broke.

If you are struggling in your business, this course will shed some light on what specific Keys you need to activate to create the business of your dreams.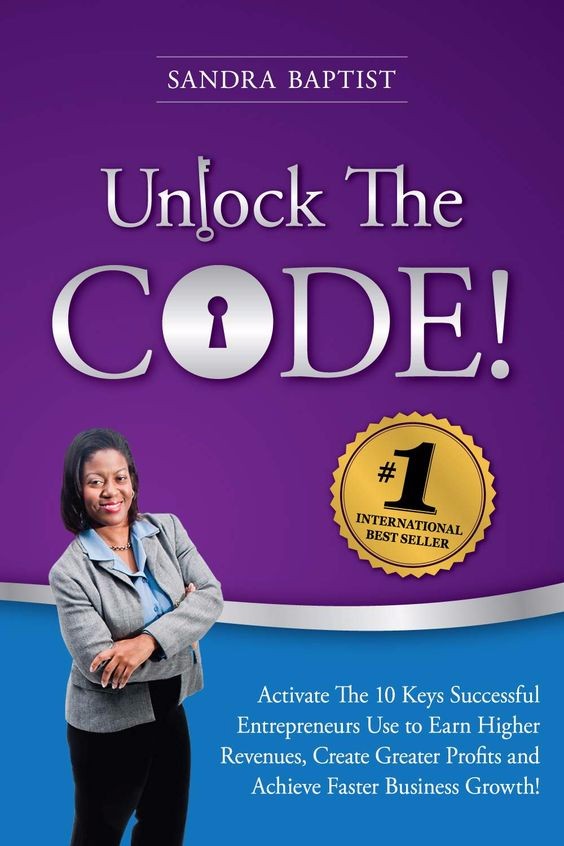 The combination of the Keys create the Ultimate solution that YOU need to Unlock The Code!
The Unlock The Code program is the core curriculum that clearly lays out the areas of business that you need to focus on and at what stage of business. Each vital key from marketing, visionary strategies, mindset, finances, sales and more is laid out in an easy to digest format.
This course is based on "Unlock The Code", the #1 International Best-Selling book from
Sandra Baptist
and is a must for all entrepreneurs and small to medium-sized business owners who want
explosive business growth!
Praise for Unlock The Code
If you're looking to attract more money and higher profits in your business then Sandra's book is exactly what you need to start taking your business to the next level with specific steps and strategies you can implement right away.
-Heather Picken, Author of Insider Secrets To a CEO's Mindset, professional speaker, and business coach
Praise for Unlock The Code
Unlock the Code is the must-have business book for the start-up or "stuck" business entrepreneur. Sandra Baptist covers the key tenets on Marketing, Business, Sales, Numbers and Mindset. The principles you will learn are not for just getting by in-the-now, they will help you plan for growth and realize the big vision for your business as well. I suggest you read it cover to cover and re-read it once a year to help you stay on track or refocus on your profitable business foundation.