Are YOU a Professional Who Would LOVE To Get More Clients?
In this course, you'll learn . . .
What really works to market a service business, and what doesn't…
Over 100 different tools and tactics for marketing your business…
How doing a few simple things per day can bring you all the clients you'll ever need…
Discover the missing ingredients that have prevented your marketing from being successful…
How to diagnose your marketing ailments with the Universal Marketing Cycle…
---

16 New Clients!
"I purchased GET CLIENTS NOW! last year. Upon finishing and implementing the 28-day program, I signed four new clients for accounting services and twelve loan modification customers within six weeks."
Rob Zakir

Tax and Financial Services.
---
What Will You Get?

• Copy of your own Get Clients Now™ book in pdf.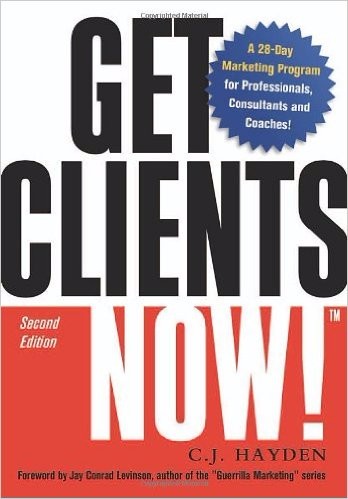 • 5+ content-rich videos... listen via your PC (listen with your headphones— no special equipment required)
• A toolkit of tested sales and marketing techniques
• Your own customized 28-day marketing plan that you can use over and over
• Private Coaching, accountability, perspective, and support from your coach
• CLIENTS!!!